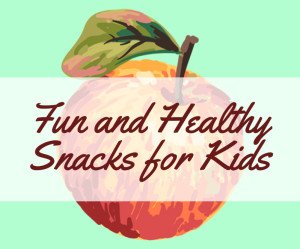 Eating Healthy – Fun Snacks for Little Ones
At Kinder Buddies Oakville Daycare we always make sure our little ones are eating nutritious meals! While we all understand that nutritious snacks are important for children, getting them to eat and enjoy these snacks can sometimes be a challenge. Below we have gathered a few delicious, healthy, and fun snacks for kids.
—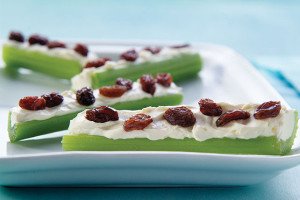 Ants on a Log
Ants on a log are not only fun and nutritious, but they are simple to make as well!
Recipe from: http://www.kraftrecipes.com/recipes/ants-on-a-log-52908.aspx
Ingredients:
Celery
Raisins
your favourite type of spread: Peanut Butter/Cream Cheese
Instructions:
Fill the hollow parts of the Celery with your spread of choice. Top the spread with a row of raisins imitating ants walking on a log!
—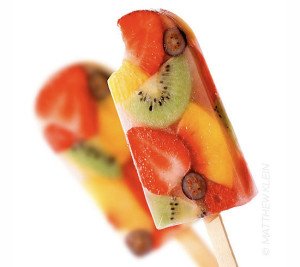 Fruit Popsicles
Popsicles are such a fun snack, but filled with refined sugar. Opt instead to make your own Fruit Infused popsicles! Not only do they taste great, they look great too!
Recipe from: http://www.marthastewart.com/357265/fruit-salad-ice-pops?socsrc=soc_popsugar_moms
Ingredients:
Your fresh fruit of choice cut in bite sized pieces
Juice of Choice/Coconut Water
Popsicle Sticks
Popsicle molds/Plastic Cups
Instructions:
Stuff your fresh fruit into the molds (Popsicle Mold/Plastic Cup) pour your Juice or Coconut Water just enough to cover all the fruit.
Add your popsicle stick to each mold. Put in the freezer until frozen (6 hours)
—
Bunny Apples 
Sometimes a great snack is only in presentation. A great way to make apples fun is to cut apples into cute bunnies.
For instructions please watch this video:
—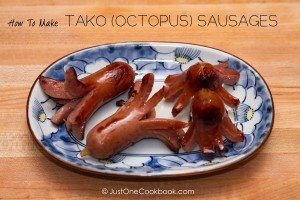 Octopus Sausage
Like Bunny Apples Octopus Sausages are all in the presentation.
Recipe from: http://www.justonecookbook.com/how_to/how-to-make-octopus-sausage-tako-sausage/
Ingredients:
Sausages or Hot Dogs
Cooking oil (For frying)
Sesame Seeds
Instructions:
Cut your Sausages so that they are all three inches long.
Use a knife to create four slits at the bottom of the sausage (the cut part). Carefully cut each slit once so that in total you have for "legs".
Put a frying pan on medium heat with a little bit of cooking oil. Add the sausages and fry them until they are cooked through and the "legs" curl up.
Add sesame seeds as "eyes" to the Octopus and serve.
—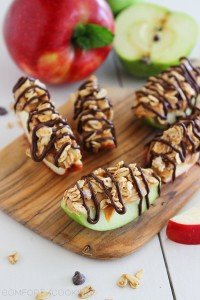 Granola Apple Bites
Adding granola to apples makes a simple snack fun.
Recipe from: http://www.thecomfortofcooking.com/2013/08/chocolate-peanut-butter-granola-apple-bites.html
Ingredients:
Apples
Spread of choice (Peanut Butter/Almond Butter/Melted Cheese/Caramel/Cream Cheese)
Granola of choice
Cinnamon (To top)
Instructions: 
Cut an apple into four parts. Put your spread of choice on top of the apple on the freshly cut part. Sprinkle some cinnamon on top the spread and then add your granola. For those with a sweet tooth you can also add a chocolate drizzle.
—
Those are our suggestion for some easy at home healthy snacks. Most of these snacks are so simple that kids can help out with finishing touches as well.
—-
Kinder Buddies is a Quality First Daycare and Infant Care facility in Oakville, Ontario. We take care of children from the age of 6 weeks to 5 1/2 providing nutritious meals and fun activities all day long.