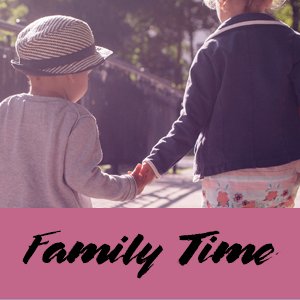 While Family Day has already passed there is no reason not to have your own family day once a week or twice a month. Kinder Buddies Oakville understands the important role family plays in a child development. Today we have come up with some ideas on how to start family activities that are fun for the whole family that will transform into lasting traditions.
Making Time
With a busy schedule for kids and parents it sometimes can seem impossible to carve out time to spend together. It is important to make family activities a set date, incorporate it into your schedule like you would any other appointments making it harder to skip out on.
Always consider a plan that fits your current schedule, although a family night every week would be the best it isn't always feasible. From once a week, once every other week, or even once a month, try to set a reoccurring date that works for everyone.
Game Night
Set aside time to play games together as a family, this can look very different for every family. Some families really enjoy board games while some love electronic games, it's all up to what you can all enjoy together.
Board Games for Little Ones:
Candyland (Ages 3+)
Jenga (Ages 6+)
Guess Who? (Ages 5+)
Hungry Hungry Hippo (Ages 4+)
Memory Card (Ages 3+)
Hi Ho Cherry Oh (Ages 3+)
Movie Night
Nothing nicer than enjoying a movie together as a family. You don't need to go to the theatres to have a good time (although you can!). Pop the popcorn and turn your living room into a cozy movie theatre. We have a list of some recent movies all ages will enjoy:
Family Night Movies
Finding Dory (4+)
Inside Out (6+)
Lego Movie (6+)
Moana (6+)
Secret Life of Pets (6+)
Big Hero 6 (7+)
Get Moving
You don't have to stay inside to spend time together, doing sports or physical activities outside are great ways to spend time together. While going out to tourist attractions can be fun (who can say no to an amusement park?) but there are plenty of low key activities that you can do any day!
Physical Activities for Families
Swimming at the rec centre
Spend the day at the library
Go Skating at the local rink
The GTA has many amazing trails for Hikers of all levels
Play a sport together at the local park
Family Dinner
Having the entire family sit down for dinner together every night can be hard, it's easier to organise at least one night a week/month to all sit together. Take the idea further, make sure everyone pitches in to help make dinner from choosing the recipe, going grocery shopping, cooking/baking, and cleaning up. Turn the act of making dinner into a family experience.
Like all the ideas? Rotate plans on your designated Family Day! What traditions does your family follow when spending time together?
---
Kinder Buddies is a Quality First Daycare and Child Care facility in Oakville, Ontario. We take care of children from the age of 6 weeks to 5 1/2 providing nutritious meals and fun activities all day long.