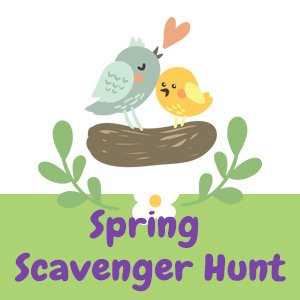 Spring has finally sprung in the GTA and we at Kinder Buddies Child care Oakville are so excited to head outside!  While some days are warmer than others, the sun is out and it's a great time for a spring walk or hike.
Today we have created a fun printable work sheet for a scavenger hunt to find the first signs of spring! This worksheet focuses on counting and different things that show us winter is over.
Spring Scavenger Hunt:
Find 1 Squirrel
2 Birds
3 Leaves
4 Bugs
5 Flower
Bring a Camera
For this Scavenger hunt we strongly recommend bringing a camera to take pictures of all your signs of spring. Together at home you and your little one can look over the photos to identify what type of bird/bug/plant you have photographed and learn more about them together.
If you are feeling crafty try printing out your photos and making a collage poster with all your photos!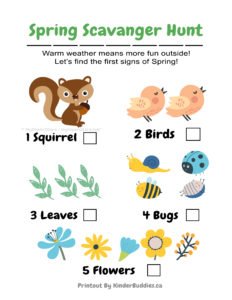 ---
Kinder Buddies Oakville Child Care is a Quality First Daycare and Infant Care facility in Oakville, Ontario. We take care of children from the age of 6 weeks to 5 1/2 providing nutritious meals and fun activities all day long.