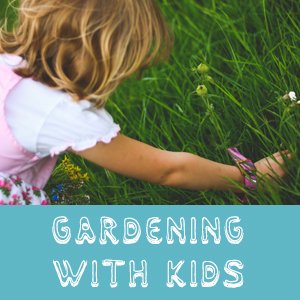 It's now almost May and the GTA is getting greener! While the sun is out more it's time to get your gardening gloves on, so why not garden with your kids? Today Kinder Buddies Oakville will go over how to get started creating a garden you and your children can enjoy.
Where to Make your Garden
The first decision you need to make is where you want your garden to be. If you live in an apartment with a balcony you can buy a nice trough from Walmart/Home Depot/or any Garden Centre like Terra Milton or Sheridan Gardens. If you don't have a balcony try and find a sunny window sill that you put your plant on or hang a basket.
If you have a home with a front yard or backyard you can grow your plants outside, do note you should have your soil tested to see if you need any extra fertalizers! If you already have your own garden maybe consider making one small section just for your child to be in charge of.
What to Plant
We have assembled a list of beginner plants that grow quickly that will make growing more fun for your kids.
Potatoes
Radishes
Sunflowers
Green Onions
Marigolds
Snap Peas
Cherry Tomatoes
Gardening Tools
When purchasing tools your child should have matching tools that are kid sized.
Planting soil
Growing Medium (Pot or Planter that will drain)
Gardening Gloves
Spade
Hoe
Watering Can
Creating your Garden
Each plant will have it's own needs regarding sun exposure and watering frequency. Do note that indoor plants will need to be watered more frequently than outdoor plants. Also it is important to make sure whatever planter you use is able to drain properly to prevent the roots from rotting. Clay pots with a tray are always a great choice!
Fun Gardening Tips
Have your child use Popsicle sticks they can draw on to remember what you planted and where.
Set aside a time to check on your plant with your child every day, is it getting enough sun? Is it sprouting? Is the soil dry or still wet? Kids love routine and this is a great way to avoid the plants being forgotten.
If your garden is outdoors have your child help weed their own garden.
Decorate: have fun and let your child put small toys in their garden much like a terrarium. If you have a plain pot for planting kids can also decorate by painting the pot!
Leave harvesting to the little ones. If growing veggies, teach your child how to harvest their plant! Have them wash it, and then use it for cooking or snacking!
Gardening can be a lot of hard work but is a great activity to share with your children!
---
Kinder Buddies Oakville Child Care is a Quality First Daycare and Infant Care facility in Oakville, Ontario. We take care of children from the age of 6 weeks to 5 1/2 providing nutritious meals and fun activities all day long.