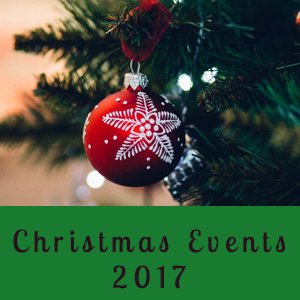 December is almost upon us and we at Kinder Buddies Oakville Daycare are so excited for all of the upcoming Christmas celebrations in the GTA and Halton! We have compiled a list of the upcoming Christmas Markets, Tree Lighting Ceremonies, and Santa Clause Parades! Which ones will you be heading to?
Oakville Events
Nov 17th – 8pm – Towne Square – Christmas Tree Lighting Ceremony
Nov 18th – 9am – Downtown – Oakville Santa Clause Parade
Nov 25th – 10am-2pm – Oakville Christmas Market and Bazaar 
Burlington Events
Nov 18 – 9am-2pm – St. Luke Anglican Church – Burlington Christmas Market Place
Dec 2nd – 6pm – City Civic Hall – Lakeside Festival of Lights Opening Ceremony
Dec 3rd – 2pm – Route –  Burlington Santa Clause Parade

Milton Events
Nov 19th – 1:30pm – Parade Route – Milton Santa Clause Parade
December 2nd, 9th, 16th – 12pm-7pm – Milton Holiday Street Market
Mississauga Events
Nov 25th – 5pm-9pm – Celebration Square – Mississauga Tree Lighting Ceremony
Nov 25th-26th – afternoon – Streetsville Village Square – Streetsville Christmas in the Village
Toronto Events
Nov 19th – 4pm – Downtown Toronto – Toronto Santa Clause Parade
Nov 16th to Dec 23rd – Distillery District – Toronto Christmas Market
Nov 25th – 6pm – Nathan Phillips Square – Cavalcade of Lights in Toronto
---
Kinder Buddies Oakville Daycare is a Quality First Daycare and Infant Care facility in Oakville, Ontario. We take care of children from the age of 6 weeks to 5 1/2 providing nutritious meals and fun activities all day long.