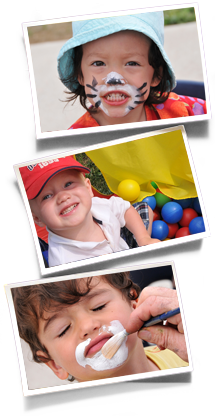 Kinder Buddies Child Care programs are play based and centred around hands-on activities that foster learning and development by allowing children to experiment with things like table toys, sand and water play, science, nature, and languages. With different play zones (including a dress-up corner and workbench with tools), a library area, and a computer centre, our daycare centre is set up to expose children to a wide variety of fun learning opportunities.
All of our programs incorporate music, drama, fitness, and art to create a well-rounded positive experience that encourages children to use their imaginations, express themselves, and feel comfortable getting involved and trying new things. Learn more about our activities on our Fun in the Jungle page!
Infants – Jungle Cubs (Infant 6 Weeks – 18 Months)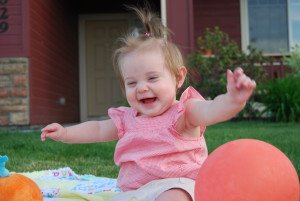 Kinder Buddies provides quality Child Care to infants starting at 6 week. Our Daycare located in Oakville creates a nurturing and encouraging environment for even our tiniest guests. Continue below to learn more about our Jungle Cubs Infant Care.
Our Jungle Cubs infant program provides a nurturing, encouraging environment to help our youngest Jungle friends feel comfortable away from home, and develop creativity and social skills through interactive learning and focused attention for each individual child.
Visit us today or Join our Waitlist!
---
Toddlers – Little Lions (18 months – 2 1/2 years)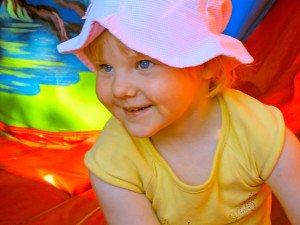 Our hands-on program with lots of fun activities to stimulate young minds and develop an enthusiasm for learning. With both individual and group activities, children are exposed to art, music, math and physical education in an interactive environment that encourages creativity and developmental growth.
Visit us today or Join our Waitlist!
---
Preschool and Senior Preschool – King and Queens of the Jungle (2 1/2 – 5 1/2 years)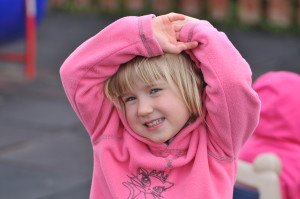 This program takes a creative and interactive approach to make learning the basics fun! Ministry-certified staff lead hands-on activities that stimulate young imaginations and help build a strong foundation for the school years.
Visit us today or Join our Waitlist!
---
Kinder Buddies is a Quality First Daycare and Child Care facility in Oakville, Ontario. We take care of children from the age of 6 weeks to 5 1/2 providing nutritious meals and fun activities all day long.